Stories that change hearts become content that promotes action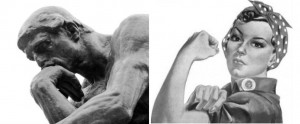 Facts, data, statistics, it turns out, do little to change minds. That's okay though. To get people to try out new ideas and behaviors, we don't want to change minds.
We want to change hearts.
People will usually jump through hoops of fire to find the data to prove their point rather than change their thinking. They change when it becomes personal. They make decisions when it hits them emotionally. How do you make content personal? First, you have to get complete strangers to pay attention. That's easy. Don't treat them like strangers. Next, get them to listen. People may hear you when they know you care, but they'll listen when they care.
Below are several writing samples. Other writing projects include my blog as well as the content for most websites (including this one) and all proposals, plans, and social media projects displayed in the other portfolio sections.
---
Stories build heart into an annual report
What was once an ordinary annual report became the inspiration for trust, using positive positioning around patient success stories to welcome a healthcare merger and a new healthcare delivery model.
---
Customer stories
Mind Body Medicine for the Masses: Bill Moyers, Television, and Psychoneuroimmunology
Global Pharmaceutical Company Accelerates Phase II Protocol for Fatal Newborn Disease with Online Discussion Platform
Cancer patients get faster access to life-saving drug treatments when pharmaceutical company empowers the voice of the customer to improve its enrollment and reimbursement system
Stories for grant writing
Arizona Community Foundation Grant Proposal
AZ Community Foundation Grant Interview Messaging
---
Stories that decode the abstract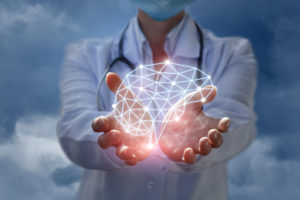 Health Beyond the Gene
Deciphering epigenetics and the new biology of healing
---
Procedures
A social media training manual and resource guide for a street team of volunteers
---
Headlines
A local newspaper's heath and medicine special supplement